Beximco unveils big plans
---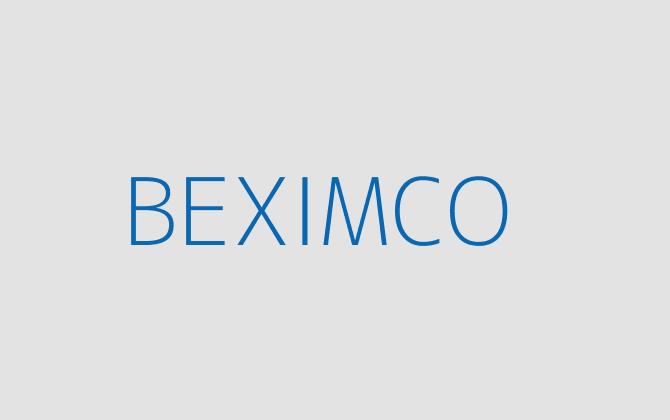 Dhaka Jan 18 (bdnews24.com)— The Beximco Group has launched itself into a massive expansion mode, with a Tk 80 crore new investment to "more than double the capacity" of its state-of-the-art Shinepukur Ceramics—for a start.
A deal, with a German company, was closed Sunday to boost Shinepukur's bone china output by 150 percent, in what was dubbed "the first major investment since the new government took over" two weeks ago.
"This is a reflection of the business community's confidence in the democratic process and in the new government," said Salman F Rahman, deputy chairman of the Group.
"We are also planning to expand our existing plants and exploring new avenues to invest," Salman Rahman told bdnews24.com.
Under Sunday's deal, Germany's Ceramic Info Centre will erect and commission Shinepulur's bone china expansion unit, to be set up at Beximco Industrial Park, having a capacity of 4.5MT a day.
The expansion is scheduled for completion in less than 10 months "at an estimated cost of Tk 80 crore which will entirely be financed" by BEXIMCO, the parent company of "fully export-oriented" Shinepukur.
"Once the expansion project is completed additional export sales of Tk 110 crore and net profit of Tk 20 crore is expected," a Group statement said.
Bangladesh's biggest business conglomerate that boasted over half a billion US dollars in turnover way back in the early 1990s seemed surely back on track after years of slow growth and bad publicity attributed to media rivalry.
Sources close to Salman Rahman say the Group, credited with introducing corporate culture in Bangladesh's business world, would now concentrate more on building on its existing world-class plants in textiles and pharmaceuticals.
"He's surely given up on politics, and will focus solely on business," a close associate said of the man, known as the driving force behind the empire.
"Today Beximco would have been Bangladesh's Reliance," the associate said, "had he not spent those years in politics."
The largest private industrial group in Bangladesh currently employs 35,000 people, and contributes about eight percent to the market capitalisation of Dhaka Stock Exchange.
Beximco industries include textiles, basic chemicals and pharmaceuticals, jute, marine foods, real estate and development.
Other Beximco businesses include engineering, media, IT, trade and financial services.
With around 50 percent of the Bangladesh's total tableware export, Shinepukur Ceramics is clearly the market leader in the country's ceramic tableware industry.
The company now has two independent units, producing high quality porcelain and bone china tableware. The porcelain unit has a capacity of 65,000 pieces.
Since the launch of commercial production at the end of 1999, Shinepukur has made rapid inroads into the export market, with a customer portfolio that includes world-renowned tableware companies in the UK, the US, Spain, Italy, Australia, New Zealand, Norway, Sweden, Russia, UAE, Denmark, Germany, France, Mexico, and Turkey.
Nazmul Hassan, Chairman of Shinepukur Ceramics Ltd (SPCL), and Konrad Schmidling, Managing Director of Ceramic Info Center, Germany, signed the expansion agreement at Beximco Corporate Headquarters in Dhaka.