BexTex set to become major player in textile world
---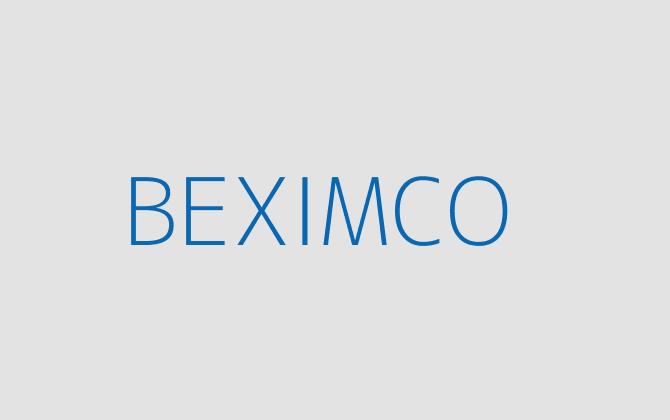 The four merged entity of Beximco textile division is all set to become a leading player in the textile sector in the world with a production capacity of nearly 50 million pieces of garments annually.
Upon completion of amalgamation of the four textile units, BexTex, the new name of the merged company, intends to raise an aggregate sum of Tk 7 billion (Tk 700 crore) through overseas bonds, global depository receipts and issue of shares to sponsors.
As part of its major restructuring in corporate Bangladesh, Beximco Textiles, Beximco Denims, Beximco Knitting and Padma Textile Mills Limited went for an amalgamation which is set to come into force from October 1 following approval from shareholders and regulators.
The amalgamation scheme has already been approved by the High Court, and shareholders of the merged companies.
With the amalgamation, the company's paid up capital would increase by Tk 443 million (Tk 44.3 crore) on Record Date to reach Tk 1.112 billion (Tk 111.20 crore) with a shareholders' equity of Tk 2.710 billion (Tk 271 crore).
Mr Salman F Rahman, deputy chairman of Beximco Group, citing the examples of the global mergers creating big entities, described the mergers and acquisitions as the new growth strategy of the Bangladesh's largest industrial conglomerate.
"The key drivers include geographical synergy for new products and markets, synergy of similar cadre of products, economy, diversification, catapulting market share and even stemming competition," Salman said.
He said Bangladesh is well positioned as a preferred textile manufacturing destination with cheap labour, lower utility costs and preferred market access.
The Securities and Exchange Commission has already given its consent to BexTex to issue Global Depository Receipts (GDR) to raise fund up to Tk 3.5 billion (Tk 350 crore) from overseas capital market. The public limited company, listed in Dhaka and Chittagong Stock Exchanges, has also plans to issue Global Bonds up to Tk 3.5 billion (Tk 350 crore) and shares to sponsors Tk 1.050 billion (Tk 105 crore) to further strengthen its capital base.
Of the amount so raised, Tk 2.415 billion (Tk 241.50 crore) will go to capital expenditures; a part for paying of loans in 2006 and 2007 and the balance for meeting the working capital.
The company has planned to spend Tk 2.415 billion (Tk 241.5 crore) for balancing, modernisation, rehabilitation and expansion (BMRE) of existing units, and adding 210 garment lines by June 30, 2007 that would convert its various fabrics into value added fashion garments and take its turnover and profitability to new heights.
According to half-yearly financial statement, considering the amalgamation, BexTex made a net profit of Tk 65 million (Tk 6.5 crore) on an external turnover of Tk 3.015 billion (Tk 301.5 crore).
The Record Date for exchange of shares of the transferor-companies for BexTex shares was fixed on September 20. The four transferor companies will cease to exist from October 1. The High Court approved the Scheme of Amalgamation of the four companies on August 22 this year. The assets, liabilities, rights, benefits, debts and obligations of these companies as of January 1 are deemed to have been amalgamated on that date without further act, instrument or deed.
The four Beximco units produce yarn, fabric, denim fabric and knit fabric. The fabric products earlier enjoyed cash subsidy at 25 percent that was reduced to 15 percent, then 10 percent and now five percent. The government's incentive cut led to fall in profitability of the existing units, the company said.